Fangen Sie an zu bekommen:
Professionelle Echtzeitsignale und -analysen von weltweiten Banken wie Citi, Morgan Stanley, Barclays usw.
Sofortige E-Mail-Benachrichtigungen und Push-Benachrichtigungen.
Erklärung, warum die Banken der Meinung sind, dass die Bestellung ausgeführt werden sollte.
Online aktualisierte Markteinblicke von professionellen Analysten der größten Banken.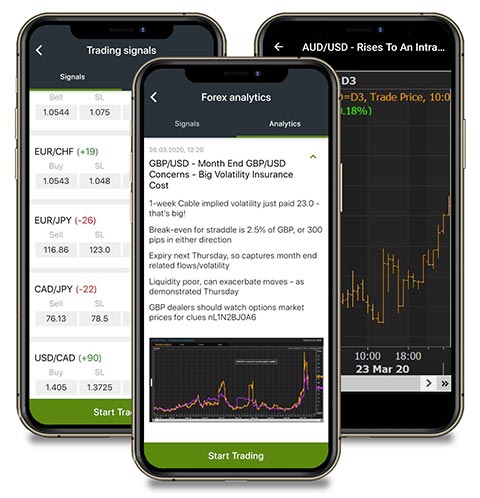 star Every order has its fundamental idea, proper points of entry and SL and TP levels.
star The signals are long term. It is not for scalping or even intraday trading.
How to trade with the Banks (tips for trading this strategy)
done Wählen Sie 1-3 Banken aus, denen Sie folgen möchten.
done Kopieren Sie die Bestellungen ausgewählter Banken systematisch.
done Die Angebote sind langfristig. Es ist nicht für Scalping oder sogar Intraday-Handel.
done Machen Sie Bestellungen in ähnlicher Höhe.
done Trade with Stop Loss and Take Profit.
done Don't forget about risk management.
done Don't make big orders.
You can subscribe in 2 ways
9,99 USD monatliche Gebühr. In diesem Fall erhalten Sie 90% Rabatt von uns.
Kostenloses Abonnement mit 70% Rabatt statt 90%.
If you choose 9.99 USD monthly subscription with 90% rebate – please download our Rebate Service mobile App and make a subscription there.
If you choose free subscription with 70% rebate – you can subscribe here on our website or also from your mobile phone.
After the subscription is confirmed you start receiving the signals and analytics on our website and in mobile App also.