Empiece a conseguir:
Señales y análisis profesionales en tiempo real de los bancos mundiales como Citi, Morgan Stanley, Barclays, etc.
Alertas inmediatas por correo electrónico y notificaciones automáticas.
Explicación de por qué los Bancos piensan que la orden debería hacerse.
Información de mercado actualizada en línea de analistas profesionales de los bancos más grandes.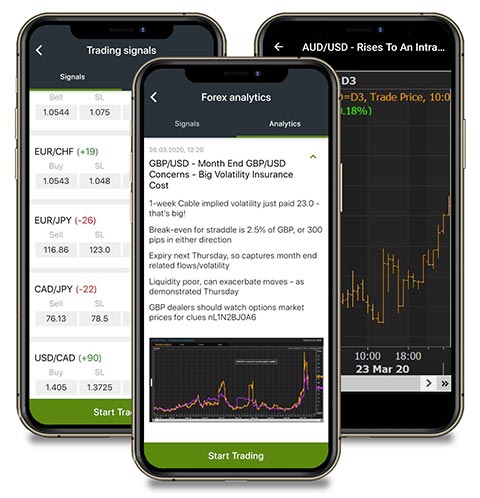 star Every order has its fundamental idea, proper points of entry and SL and TP levels.
star The signals are long term. It is not for scalping or even intraday trading.
How to trade with the Banks (tips for trading this strategy)
done Elija 1-3 bancos a seguir.
done Copie los pedidos de los Bancos elegidos de forma sistemática.
done Los acuerdos son a largo plazo. No es para scalping o incluso para operaciones intradía.
done Realiza pedidos por importe similar.
done Trade with Stop Loss and Take Profit.
done Don't forget about risk management.
done Don't make big orders.
You can subscribe in 2 ways
Cuota mensual de 9,99 USD. En este caso, recibirá un reembolso del 90% de nuestra parte.
Suscripción gratuita con un descuento del 70% en lugar del 90%.
If you choose 9.99 USD monthly subscription with 90% rebate – please download our Rebate Service mobile App and make a subscription there.
If you choose free subscription with 70% rebate – you can subscribe here on our website or also from your mobile phone.
After the subscription is confirmed you start receiving the signals and analytics on our website and in mobile App also.