Commencez à obtenir:
Signaux et analyses professionnels en temps réel des banques mondiales telles que Citi, Morgan Stanley, Barclays, etc.
Alertes par e-mail et notifications push immédiates.
Explication pourquoi les banques pensent que la commande doit être effectuée.
Des informations sur les marchés mises à jour en ligne par des analystes professionnels des plus grandes banques.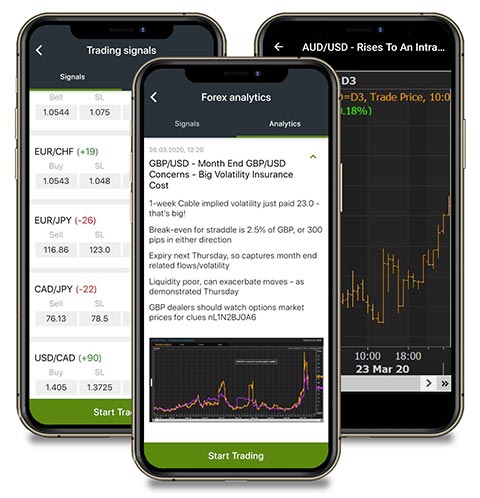 star Every order has its fundamental idea, proper points of entry and SL and TP levels.
star The signals are long term. It is not for scalping or even intraday trading.
How to trade with the Banks (tips for trading this strategy)
done Choisissez 1-3 banques à suivre.
done Copiez systématiquement les ordres des banques choisies.
done Les accords sont à long terme. Ce n'est pas pour le scalping ou même le trading intrajournalier.
done Passez des commandes d'un montant similaire.
done Trade with Stop Loss and Take Profit.
done Don't forget about risk management.
done Don't make big orders.
You can subscribe in 2 ways
Frais mensuels de 9,99 USD. Dans ce cas, vous recevez une remise de 90% de notre part.
Abonnement gratuit avec 70% de remise au lieu de 90%.
If you choose 9.99 USD monthly subscription with 90% rebate – please download our Rebate Service mobile App and make a subscription there.
If you choose free subscription with 70% rebate – you can subscribe here on our website or also from your mobile phone.
After the subscription is confirmed you start receiving the signals and analytics on our website and in mobile App also.