Inizia a ricevere:
Segnali e analisi professionali in tempo reale dalle banche di tutto il mondo come Citi, Morgan Stanley, Barclays ecc.
Avvisi e-mail immediati e notifiche push.
Spiegazione del motivo per cui le banche pensano che l'ordine debba essere eseguito.
Approfondimenti di mercato aggiornati online da analisti professionisti delle più grandi banche.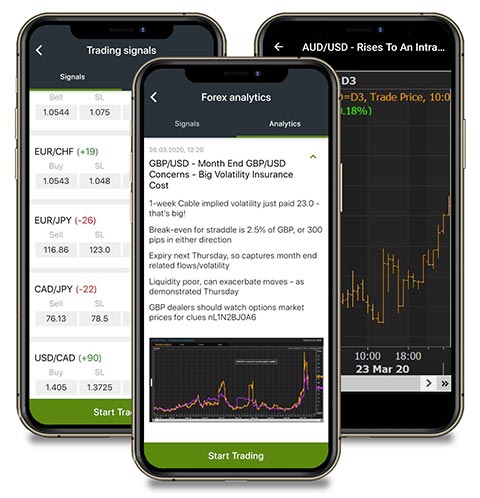 star Every order has its fundamental idea, proper points of entry and SL and TP levels.
star The signals are long term. It is not for scalping or even intraday trading.
How to trade with the Banks (tips for trading this strategy)
done Scegli 1-3 banchi da seguire.
done Copia sistematicamente gli ordini delle banche scelte.
done Gli accordi sono a lungo termine. Non è per lo scalping o anche per il trading intraday.
done Effettua ordini di importo simile.
done Trade with Stop Loss and Take Profit.
done Don't forget about risk management.
done Don't make big orders.
You can subscribe in 2 ways
Canone mensile di 9,99 USD. In questo caso riceverai da noi uno sconto del 90%.
Abbonamento gratuito con sconto del 70% invece del 90%.
If you choose 9.99 USD monthly subscription with 90% rebate – please download our Rebate Service mobile App and make a subscription there.
If you choose free subscription with 70% rebate – you can subscribe here on our website or also from your mobile phone.
After the subscription is confirmed you start receiving the signals and analytics on our website and in mobile App also.