Başlayın:
Citi, Morgan Stanley, Barclays gibi dünya çapındaki bankalardan gerçek zamanlı profesyonel sinyaller ve analizler.
Anında e-posta uyarıları ve push bildirimleri.
Bankaların neden emrin yapılması gerektiğini düşündüklerinin açıklaması.
En büyük Bankaların profesyonel analistlerinden çevrimiçi güncellenmiş piyasa bilgileri.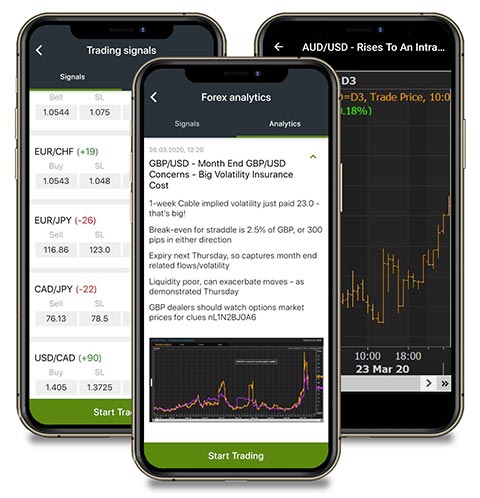 star Every order has its fundamental idea, proper points of entry and SL and TP levels.
star The signals are long term. It is not for scalping or even intraday trading.
How to trade with the Banks (tips for trading this strategy)
done Takip etmek için 1-3 banka seçin.
done Seçilen Bankaların siparişlerini sistematik olarak kopyalayın.
done Anlaşmalar uzun vadeli. Scalping ve hatta gün içi ticaret için değildir.
done Benzer miktarda sipariş verin.
done Trade with Stop Loss and Take Profit.
done Don't forget about risk management.
done Don't make big orders.
You can subscribe in 2 ways
9.99 USD aylık ücret. Bu durumda bizden% 90 indirim alırsınız.
% 90 yerine% 70 indirim ile ücretsiz abonelik.
If you choose 9.99 USD monthly subscription with 90% rebate – please download our Rebate Service mobile App and make a subscription there.
If you choose free subscription with 70% rebate – you can subscribe here on our website or also from your mobile phone.
After the subscription is confirmed you start receiving the signals and analytics on our website and in mobile App also.